Looking for the best sport fishing resort in Alaska?
Highliner Lodge and Charters is the one remote Alaskan charter fishing vacation destination with the highest catch rates and the largest halibut in all of the state! We provide all-inclusive multi-day package charter fishing adventure vacations that include your seaplane flight from Juneau to Pelican, AK, guided fishing, all meals, fish packing, gear, and tackle.
Highliner Lodge is located "Closest to the Fish," and that is why we are the fastest growing fishing lodge in Alaska!
Doesn't everyone claim to be the "best?" Not really! Most lodges don't want to talk about catch rates or average size halibut. It's too embarrassing!
Where we have rivals, those destinations are now crushed by industrial tourism. If you can get there by car, RV, or cruise ship, or if you can land a jet there, then it will be like any other so-called "world-class" fishing destination—over-hyped, overcrowded, overfished, and underwhelming.
Highliner Lodge All-Inclusive Fishing Vacations
Our fishing packages include:
Round-trip seaplane flight from Juneau, AK
10+ hour fishing adventure each day
Excellent meals prepared by our chef (breakfast, on-board lunch, dinner appetizer, and 4-course dinner)
Professional fish processing (taking care of your catch, portioning and vacuum-sealing, and turning your fish into the highest quality, usable fillets that can be enjoyed months or even years after your trip
Quality rain gear, fishing gear, bait and tackle (travel light and expect to bring lots of fish home!)
Standard double-occupancy rooms with optional upgrade to suites and private guest houses featuring beautiful harbor views
Target Species
Silver (Coho) Salmon
King (Chinook) Salmon
Pacific Halibut
Lingcod
Rockfish (Multiple Species)
Sablefish (Black Cod)
Features
Fully Guided Saltwater Fishing
Float Plane Ride
High End Dining
Lodging
Professional Fish Packing
Gear and Tackle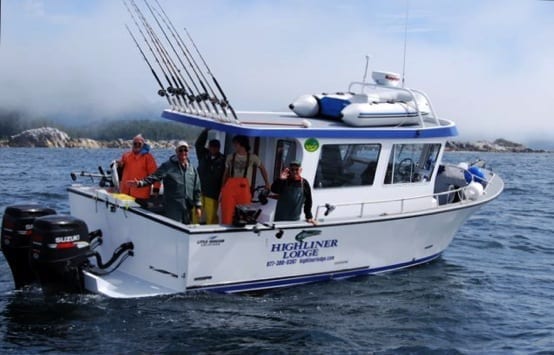 Over the past 5 years, our guests averaged 120 pounds of fillets per person after just 4 days of fishing!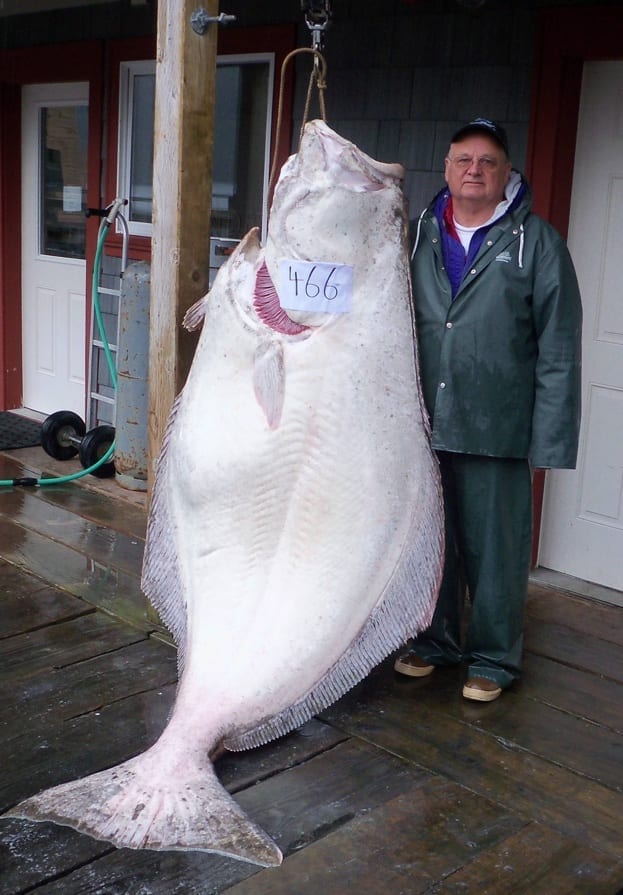 We catch king salmon, silver salmon and halibut all on the same day! The Highliner Lodge offers access to the most productive and unexploited sport-fishing in Alaska. Nowhere else in Alaska (or the world) can you find such an abundance of sport fish!
If you think that this is just more of the usual unsubstantiated and outlandish claims that all so-called "sport fishing lodges" make… please do yourself a favor and carefully read the catch rates page of our website. I am confident that you will find compelling evidence that our claims are fully justified and that you will choose the Highliner Lodge as your next sport fishing destination!
We are THE ONE remote Alaskan charter fishing vacation destination with the HIGHEST CATCH RATES and the LARGEST HALIBUT in all of Alaska!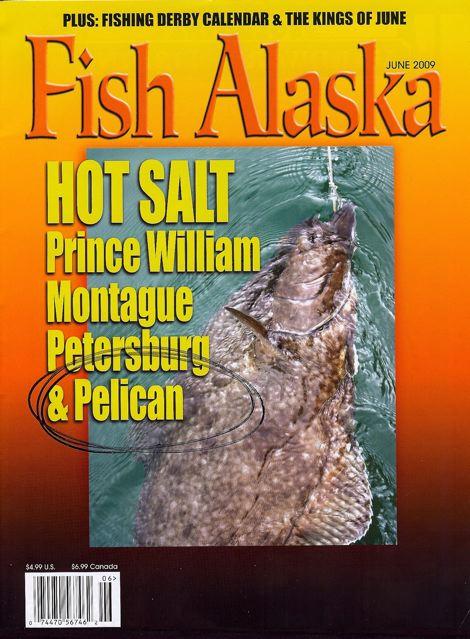 Fish Alaska Travel Story by Andrew Cremata
Telling Stories: Stepping back in time to an unspoiled Alaska in Pelican
"There is a place imagined where the Alaskan ideal is realized. As a boy the image of this place is what made me dream of traveling to this American frontier.
In those dreams, there was a place which emerged from the sea as though it was born of the salty waves. Ragged pilings draped in barnacle and seaweed dripped heavy with the surf. Vessels that braved distant oceans were moored within these rustic confines, the sweet stench of an ebbing tide wafting over their creaking bows. Thick coats of paint and weathered wooden planks hinted at stories born from steep ocean swells and massive fish hauled over the rail.
There is such a place in southeast Alaska- a place where fishing itself is history..."