We never put more than four guests on a boat unless you have a larger group and choose to fish with five or six people on the same boat. Many of our larger boats can easily fish with five or six individuals efficiently. Not pictured here, are our 2 brand new custom aluminum 32' boats from Allied Boats and another Little Hoquiam 32' that came out of the same mold as the FV Highliner.
32' Little Hoquiam - F/V Highliner (fishes 4 to 6 guests)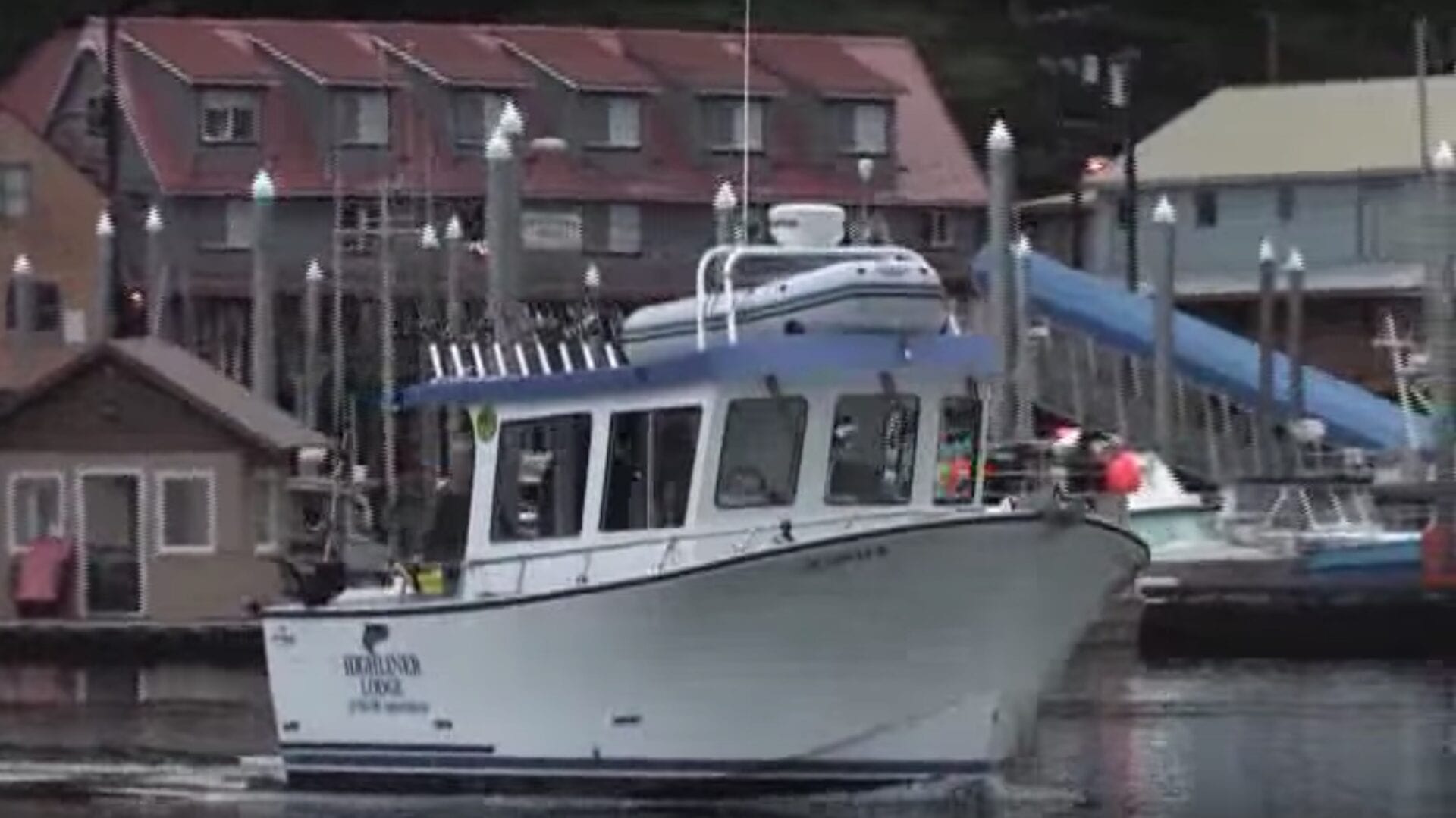 This video describes out flagship charter boat the F/V Highliner and shows it's performance on calm inside waters and in the ocean.
50' Delta - Burning Daylight (fishes up to 6 guests)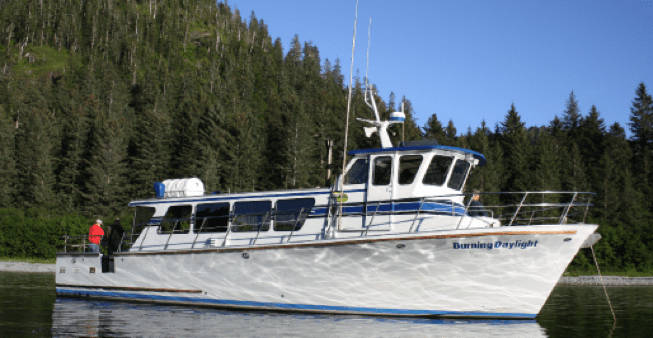 37' Alaskan Kat - F/V Ali-Kat (fishes 4 to 6 guests)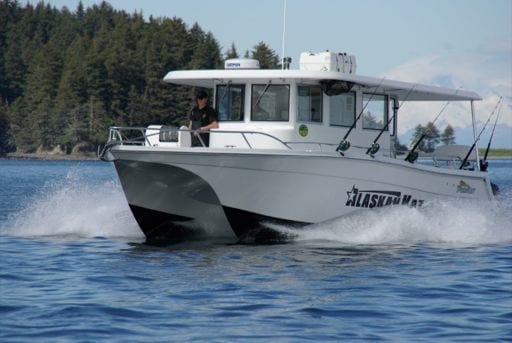 32' Almar - F/V Sunrise (fishes 4 guests)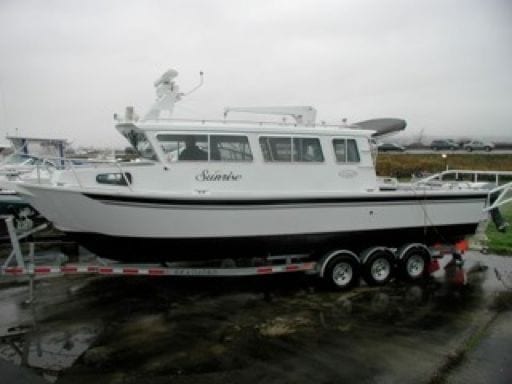 50' Commercial Salmon Troller - F/V Pelican
This boat is not for sportfishing—it is for "Deadliest Catching" (formerly called Dude Fishing). Nonstop action and no limits on salmon! It fishes 4 to 6 guests and has a yacht-quality interior.