32' Allied Liberators - F/V Motivator and F/V Instigator (each fishes 4-5 guests)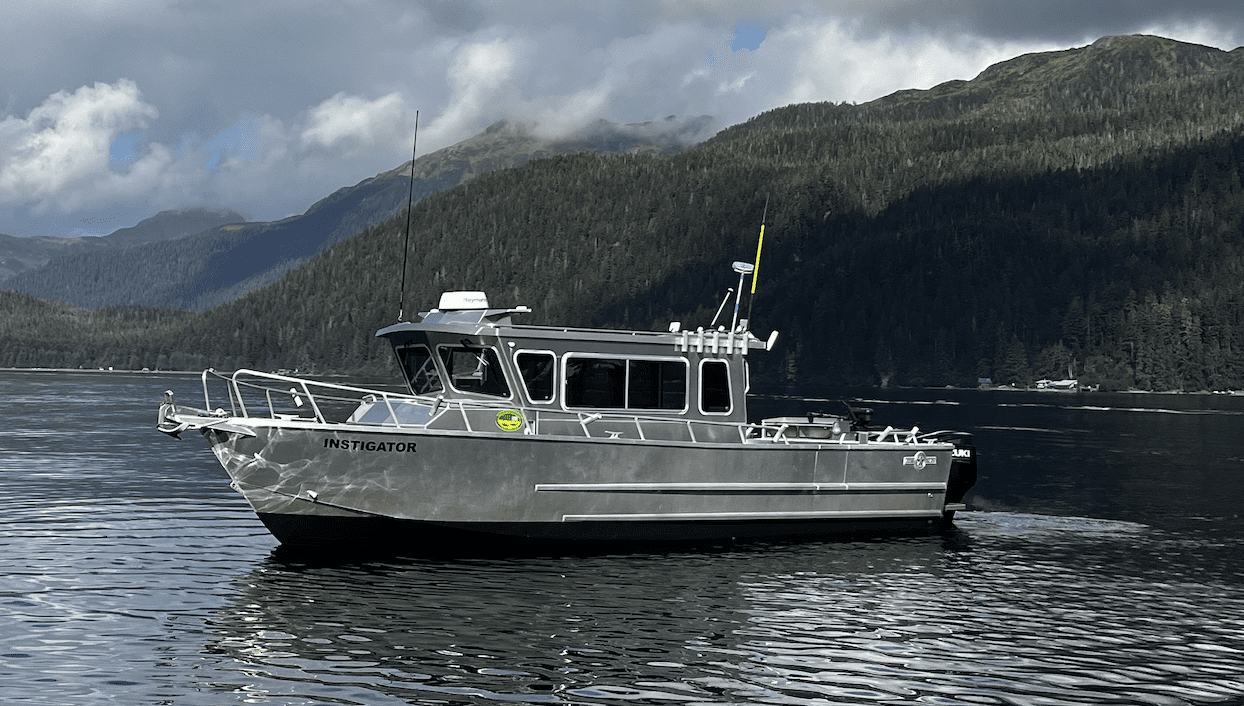 32' Little Hoquiams - F/V Highliner and F/V Reel Magic (each fishes 4 to 6 guests)
This video describes out flagship charter boat the F/V Highliner and shows it's performance on calm inside waters and in the ocean.
50' Delta - Burning Daylight (fishes 4-6 guests, quite comfortably!)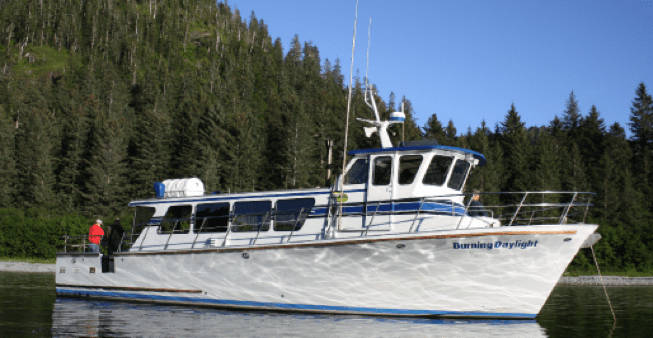 37' Alaskan Kat - F/V Ali-Kat (fishes 4 to 6 guests)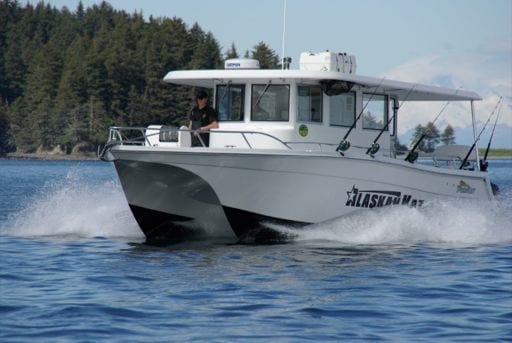 50' Commercial Salmon Troller - F/V Pelican
This boat is not for sportfishing—it is for "Deadliest Catching" (formerly called Dude Fishing). Nonstop action and no limits on salmon! It fishes 4 to 6 guests and has a yacht-quality interior.