Spacious and Beautiful Suites  *  Private Guest Houses  *  Standard Rooms  *  Spectacular Views  *  Fine Dining  *  Great Company
After we meet your float plane and show you to your room, it is time for you to unwind and enjoy the stunning view from the lodge. Our chef serves spectacular four-course meals while you exchange fish stories with other anglers and guests from all over the country in an upscale but casual atmosphere. We also have a good selection of beer, wine, and spirits served at dinner and in the lodge.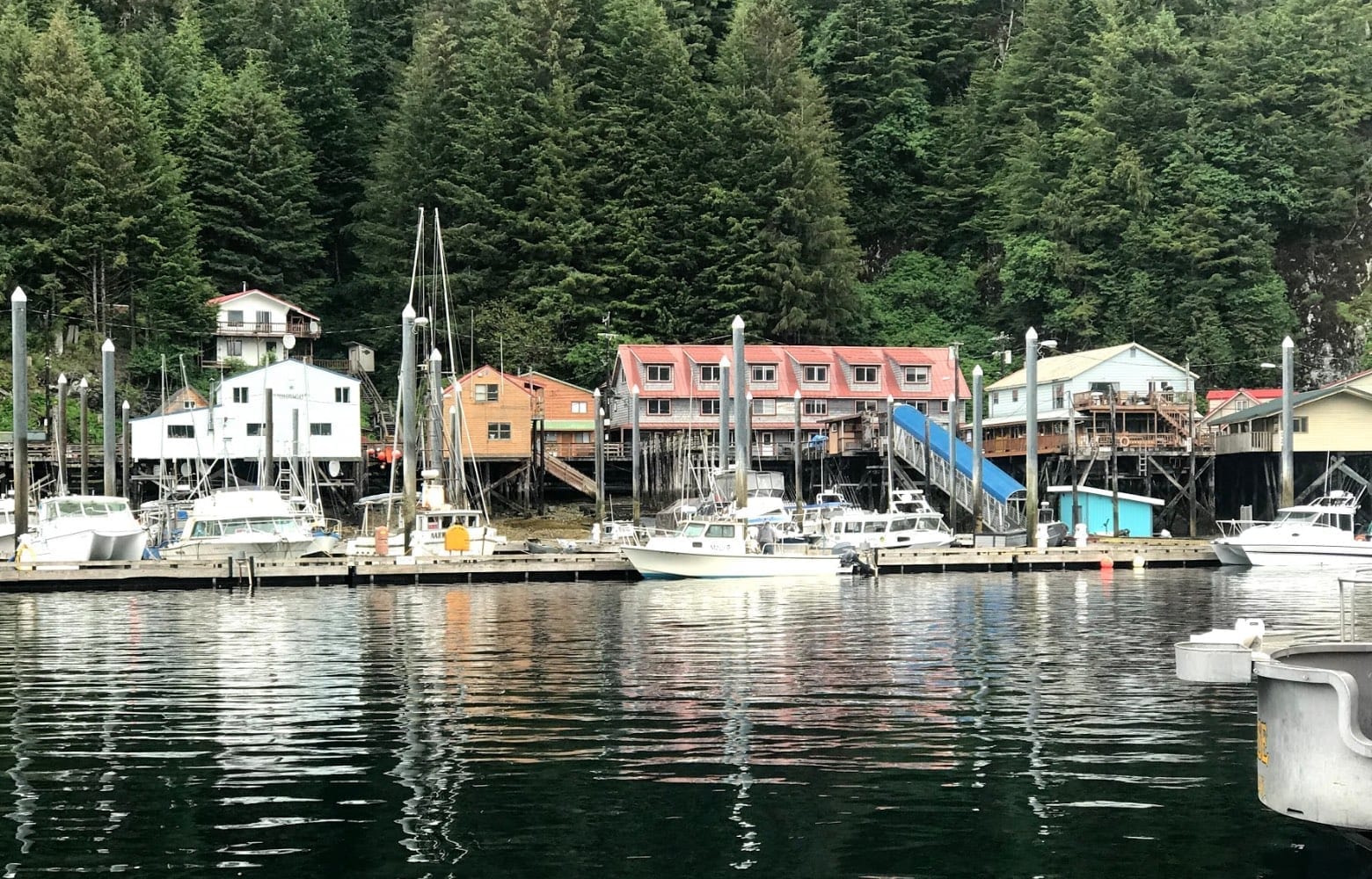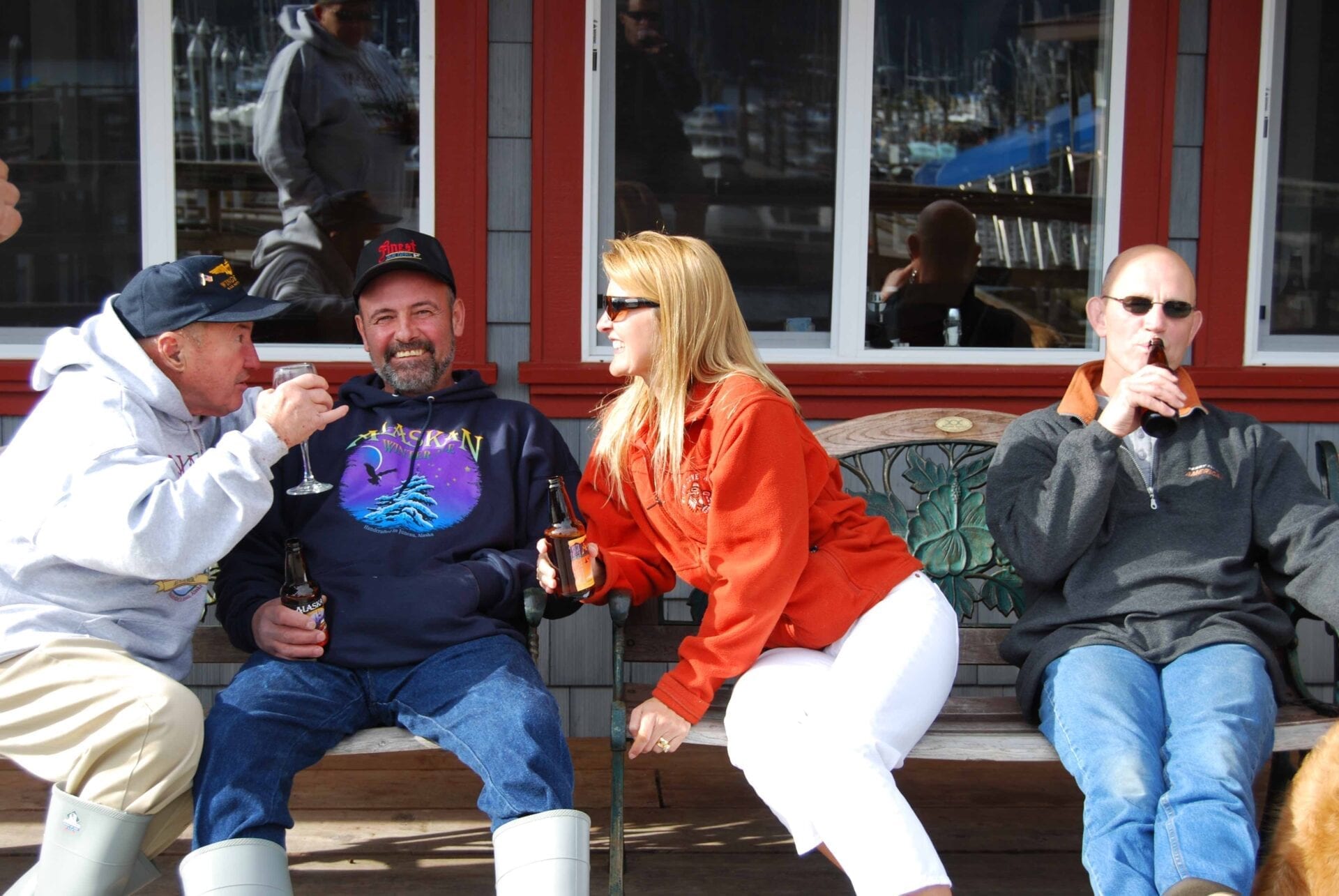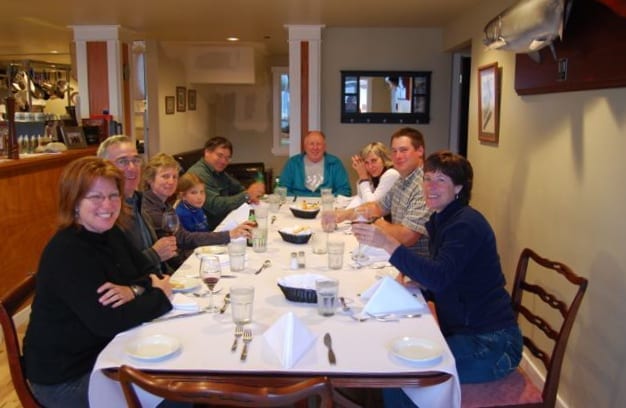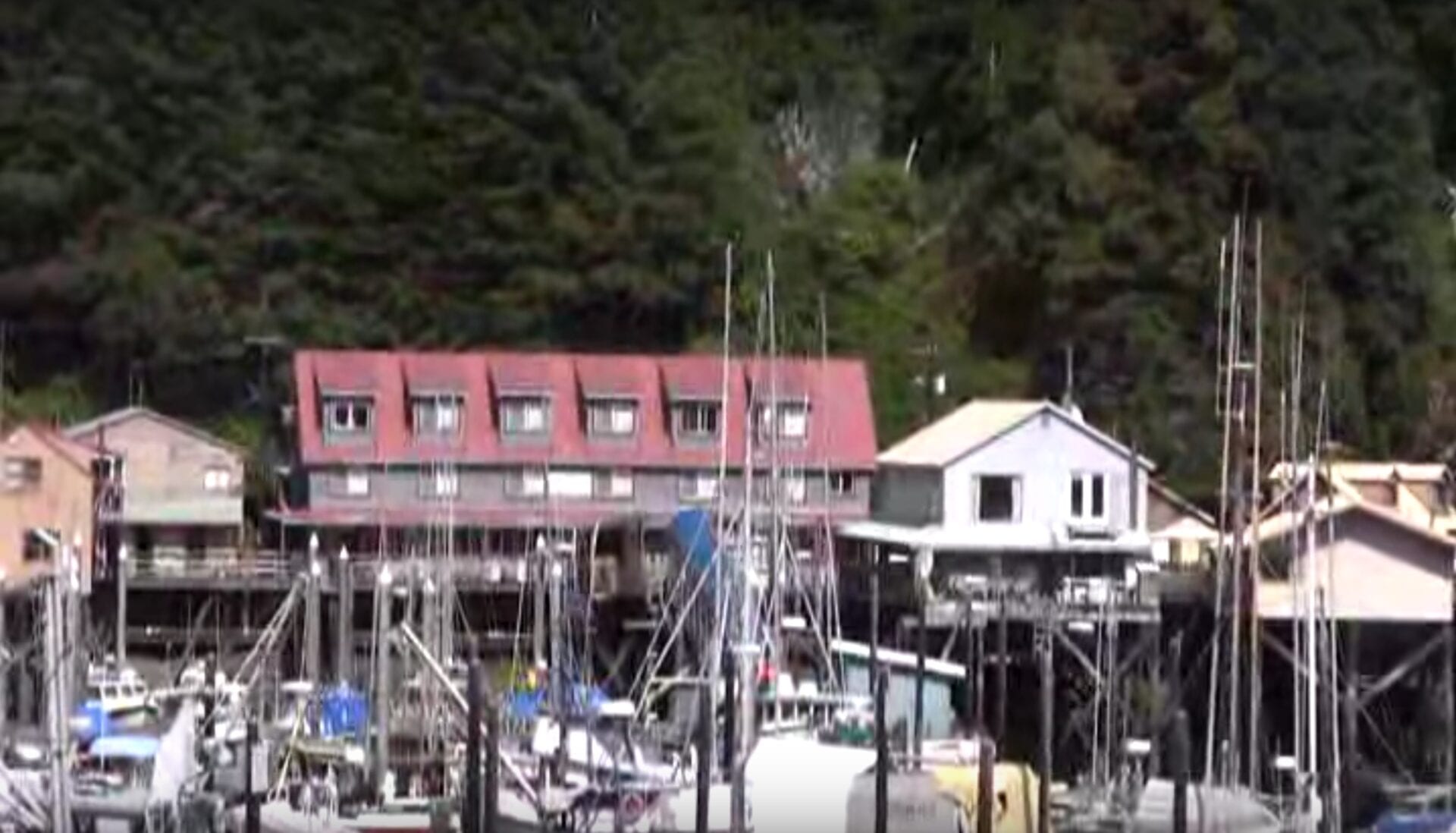 This video shows the beautiful and exciting flight from Juneau on a seaplane to Pelican. Also, this is a virtual tour of the lodge and your room at the Highliner Lodge. Finally, the video settles down to a four star dinner prepared by our chef in the dining room.
Breakfast
Fresh coffee is served at 5:15 am. Breakfast starts at 5:30 am and consists of a variety of continental offerings, as well as additional "hot" rotating items.
Continental Offerings
Granola bar (assorted cereal), Fresh Fruits, Cereal toppings, Assorted Pastries, Bagels w/ assorted spreads, Fresh Orange, Apple, and Cranberry Juice
Hot Breakfast
Garden Quiche w/ Arugula Ensalada, Homemade Biscuits & Gravy, Toasted Bacon, Egg & Cheese on Wheat, Hearty Irish Cut Oatmeal, Eggs Bennie
Lunch
Lunches will include a hearty sandwich, chips, snack/ candy bars and a variety of beverages.
Sample Sandwiches:
Roast beef & Swiss w/ Horseradish Aioli
Turkey, Bacon, Avocado w/ dijonaise
Italian Sub
Chicken Salad Wrap
Ham & Cheddar
Tuna Salad W/ crisp veggies
Pre-Dinner Snack:
Avocado Poke, Loaded Potato Skins, Spinach Artichoke Dip w/ Chips, Market Charcuterie boards, house pickles and assorted crackers, Trio of Deviled eggs, Potato Taquitos w/ fresh salsa, Classic Hummus W/ crudité
Sample Dinner Menu
Day 1:
Halibut Potstickers, Ponzu Sauce, Empress Salad, mandarin oranges, cashews , crispy wantons, sesame vinaigrette
Miso Glazed Salmon, rice cake, fresh snap peas
Mango & Coconut (rice pudding/ panna cotta
Day 2:
Caramelized Onion Gougeres
Minestrone, rich tomato broth, onions, potatoes, celery, pasta,  fresh herbs
Seared Scallops, spring pea risotto, brussel sprout hash
Mixed Berry Bar, lemon curd, whip cream
Day 3:
Salmon tartar
Classic Wedge Salad,  bacon, tomatoes, pickled red onions, herb buttermilk
Steak Roquefort, squash, grilled cippolini, roasted roots.
Brownie a La Mode
Day 4
Arancini, fresh "salsa verde"
Haricot Vert salad
Cioppino, hearty rich seafood stew, steamed mussels, clams, white fish, shrimp, braised veggies. Toast points
Cannoli, classic dark chocolate and pistachio
Day 5:
Griddle cake , tossed crab and herb salad
Cucumber salad
Apple Cider Pork Chops, cornbread soufflé , braised greens, tomato jam, mustard cream
Banana Pudding
Day 6:
Fresh Naan Flatbread
Hearty spring greens salad, honey balsamic vin
Smoked Halibut, roasted potatoes, romanesco, cauliflower, tomato nage
Fresh Strawberry shortcake or cookies
Day 7:
Grilled and Chilled Shrimp Cocktail
Caesar Salad
Prime Rib, twice baked potatoes, garlic broccoli
Crème Brule