We are THE ONE remote Alaskan charter fishing vacation destination with the HIGHEST CATCH RATES and the LARGEST HALIBUT in all of Alaska!
We provide all-inclusive packages for a multi-day charter fishing adventure vacation far from the reaches of industrial tourism in remote southeast Alaska.
Our fishing packages include:
Round-trip seaplane flight from Juneau to Pelican

10+ hours fishing per day (leave the dock at 6:30 sharp and return to the harbor at 5pm)

Standard double-occupancy rooms with optional upgrade to suites and private guest houses featuring beautiful harbor views

Excellent meals prepared by our chef (breakfast, on-board lunch, dinner appetizer, and 4-course dinner)

Professional fish processing (taking care of your catch, portioning and vacuum-sealing, and turning your fish into the highest quality, usable fillets that can be enjoyed months or even years after your trip

Quality rain gear, fishing gear, bait and tackle (travel light and expect to bring lots of fish home!)
Features:
Guided Fishing

Float Plane

Dining

Lodging

Fish Packing

Gear and Tackle
Over the past 5 years, our guests averaged 135 pounds of fillets per person after just 4 days of fishing!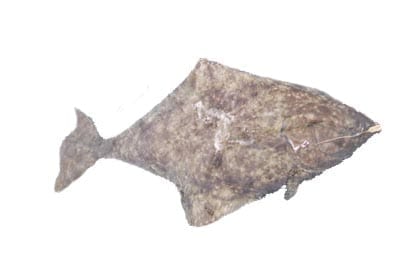 We catch king salmon, silver salmon and halibut all on the same day! The Highliner Lodge offers access to the most productive and unexploited sport-fishing in Alaska. Nowhere else in Alaska (or the world) can you find such an abundance of sport fish!
If you think that this just more of the usual unsubstantiated and outlandish claims that all so-called "sport fishing lodges" make… please do yourself a favor and carefully read the first three pages of our website. I am confident that you will find compelling evidence that our claims are fully justified and that you will choose the Highliner Lodge as your next sport fishing destination!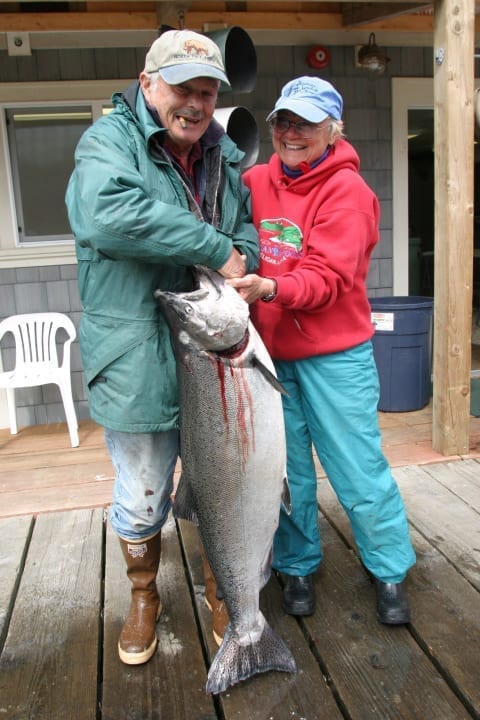 Target Species
---
Silver (Coho) Salmon
King (Chinook) Salmon
Pacific Halibut
Lingcod
Rockfish (Multiple Species)
Sablefish (Black Cod)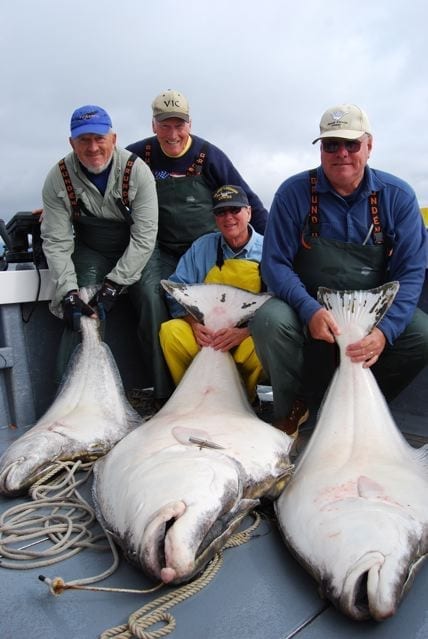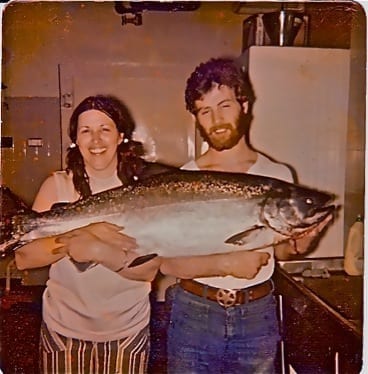 It Used to Be All About Me
What a difference a decade makes! I used to think that it was all about me. That worked pretty well for a while, but one person can only do so much.
I'm not the self-made man I thought I was either. One night at the lodge dinner table, I told my guests the story of my first King Salmon that weighed 52 lb.
Afterward, one of my guests remarked, "Sounds to me like your mom caught the fish." There was a long pause at the table.
I guess that my telling the story so many times over the years made me forget that it was my mom who caught the fish and gave it to me. More importantly, she gave me my start in commercial fishing as well as my work ethic.
Apart from my mother, I had lots of help along the way. I learned from great wrestling coaches, teachers, mentors, deckhands, employees, and most importantly, my family.
Name: Steve Daniels
Age: 65
Occupation: Commercial Fisherman, Lodge Owner & Charter captain
Education: Portland State University
Major: Wrestling
Minor: Business
Favorite Books: Sometimes a Great Notion by Ken Kesey, Adventures of Huckleberry Finn by Mark Twain, Moby Dick by Herman Melville
Heroes: Wolf Larsen, Captain Queeg, Popeye the Sailor, Captain Ahab, Rick Sanders (World Wrestling Champion), HS Wrestling Coach Delance Duncan
Favorite Quotes: "I yam what I yam, and that's all that I yam!" – Popeye the Sailor
Ambition: Fillet Willy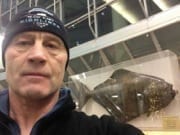 1972 – Oregon State HS Greco-Roman Wrestling Champion
1972 – National HS Greco-Roman Wrestling Champion
1972 – Republic of South African Wrestling Tour (17 Wins, 0 losses)
1972 to 1976 – Attended Portland State University
1976 – Ranked #6 National NCAA Div. 1 Wrestling Tournament at Princeton University (DNP)
1976 – Started commercial fishing and hand trolling for salmon from Metlakatla, AK
1979 – Power trolling for salmon
1979 – Crabbing in the Bering Sea
1980 – Long-lining for halibut in the Gulf of Alaska
1981 – Move to Pelican, AK
1999 – 5th Place, Veteran's World Freestyle Wrestling Championships in Bucharest, Romania
2003 – Opened Highliner Lodge and Charters Inc.in Pelican, AK
2005 – U.S. Coast Guard Master, 100 Ton License; started charter fishing
2012 – World Record (unofficial) 466 lb halibut caught at Highliner Lodge and Charters Inc.
2014 – Appointed to the International Pacific Halibut Commission Research Advisory Board Member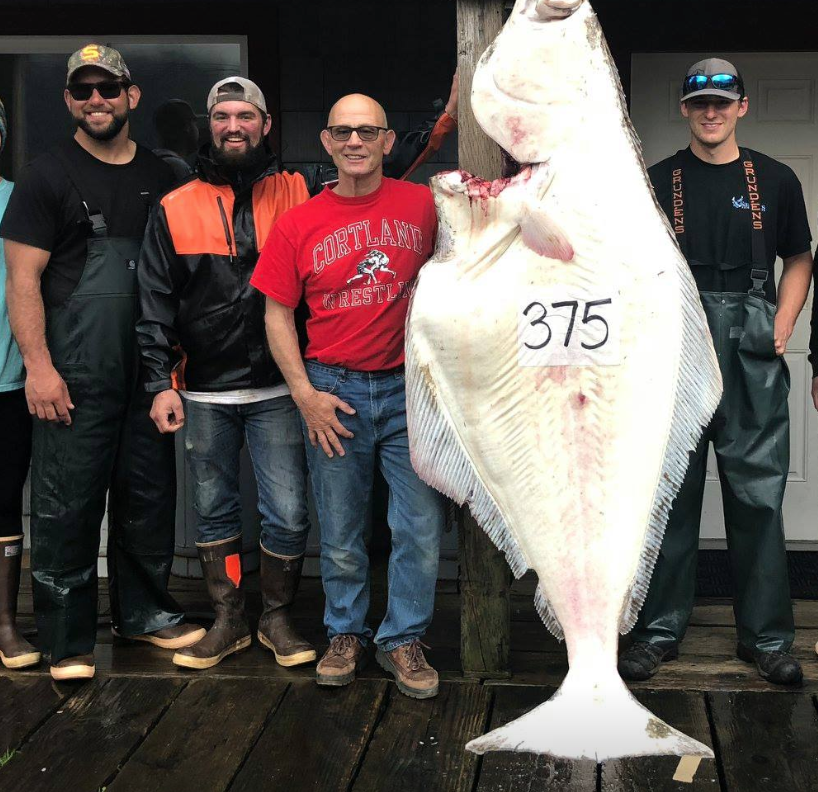 Highliner Lodge and Charters Inc. Today
I started Highliner Lodge and Charters Inc. as a one-man band in 2005. Now, we have five captains, and we are still growing dramatically. It's not just about me anymore. My family, our captains, and our crew have all contributed greatly to our success. This business has brought my family together.
Had I continued my solitary life on the ocean as a commercial fisherman, I doubt my family and I would have developed such a strong bond and shared experience. They may not all agree with this assessment now, but I am confident they will in time.
While I have experienced some personal success in my life as a wrestler and a commercial fisherman, these were mostly individual accomplishments. As determined as I can be, I know I cannot fully realize my goals at Highliner Lodge and Charters Inc. without the support and dedication of my family and crew.
With their continued love and support, I know we can accomplish great things together. I just have to remember to have a lot of fun along the way.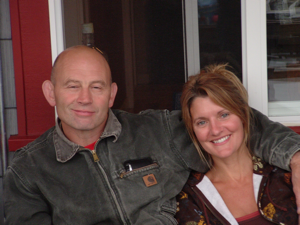 My lovely wife Jill never aspired to the complexities and stresses of this enterprise. However, she has risen to the challenge beautifully. She fully supports my ambition to distinguish Highliner Lodge and Charters Inc. as the premier fishing destination in all of Alaska. Jill works behind the curtain these days so that she can tend her 2 cats, 3 dogs and 4 mini donkeys in Arizona... a mini house piglet is on the way, or so I have been told! Jill does all of our billing, makes our guest's seaplane reservations and finds them suitable accommodations.