Pelican, Alaska (population ~50)
Highliner Lodge & Charters is situated on Chichagof Island, about 100 miles north of Sitka and 90 miles west of Juneau in the former commercial fishing boomtown of Pelican. The quaint Alaskan fishing village has a population of about 50 year-round residents.
Although most of the commercial fishing fleet has left because they have no one to sell their fish to, the fish are still here! We have built Highliner Lodge & Charters where the fish are—where YOU can catch fish! Most lodges are built where THEY can catch people.
Whether you are enjoying a beautifully prepared four-star dinner, or the incredible view from the Highliner Lodge; it is perhaps our scale of humanity, the intimacy of a small fishing village, and the conspicuous domination of nature over man... that humbly sets us apart from other destinations.
Nah… actually it's the fishing! We have all of the above… but it's really all about the fishing!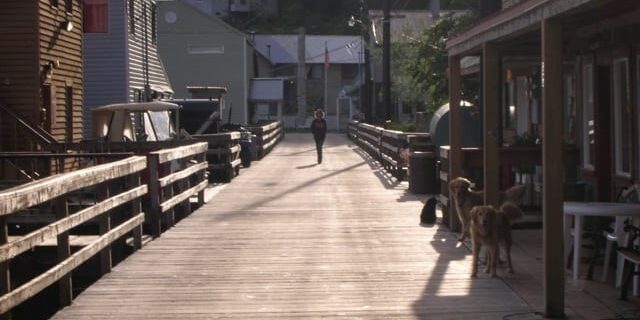 Because it's away from cruise ships and airports, some people say that Pelican is the undiscovered gem of Southeast Alaska! However, Highliner Lodge & Charters has been "discovered."
History of Highliner Lodge
Highliner Lodge was conceived to bridge my past career in commercial fishing and my family's future.
From the beginning, it was an ambitious and difficult construction project. It suited my hardscrabble personality as a wrestler and commercial fisherman, but it eventually evolved into a business that required me to relax more, develop personal relationships, and even have some fun!
About two decades ago, we started rebuilding the oldest building in Pelican, AK. I didn't know where I was going with the project then. I was thinking of turning it into a restaurant or a hotel. Either way, it would be a chance to learn new skills and start a business that the rest of my family could be involved in.
At the time, I thought that some of the local charter fishing guys would bring their guest to the lodge. A few did, and that was interesting.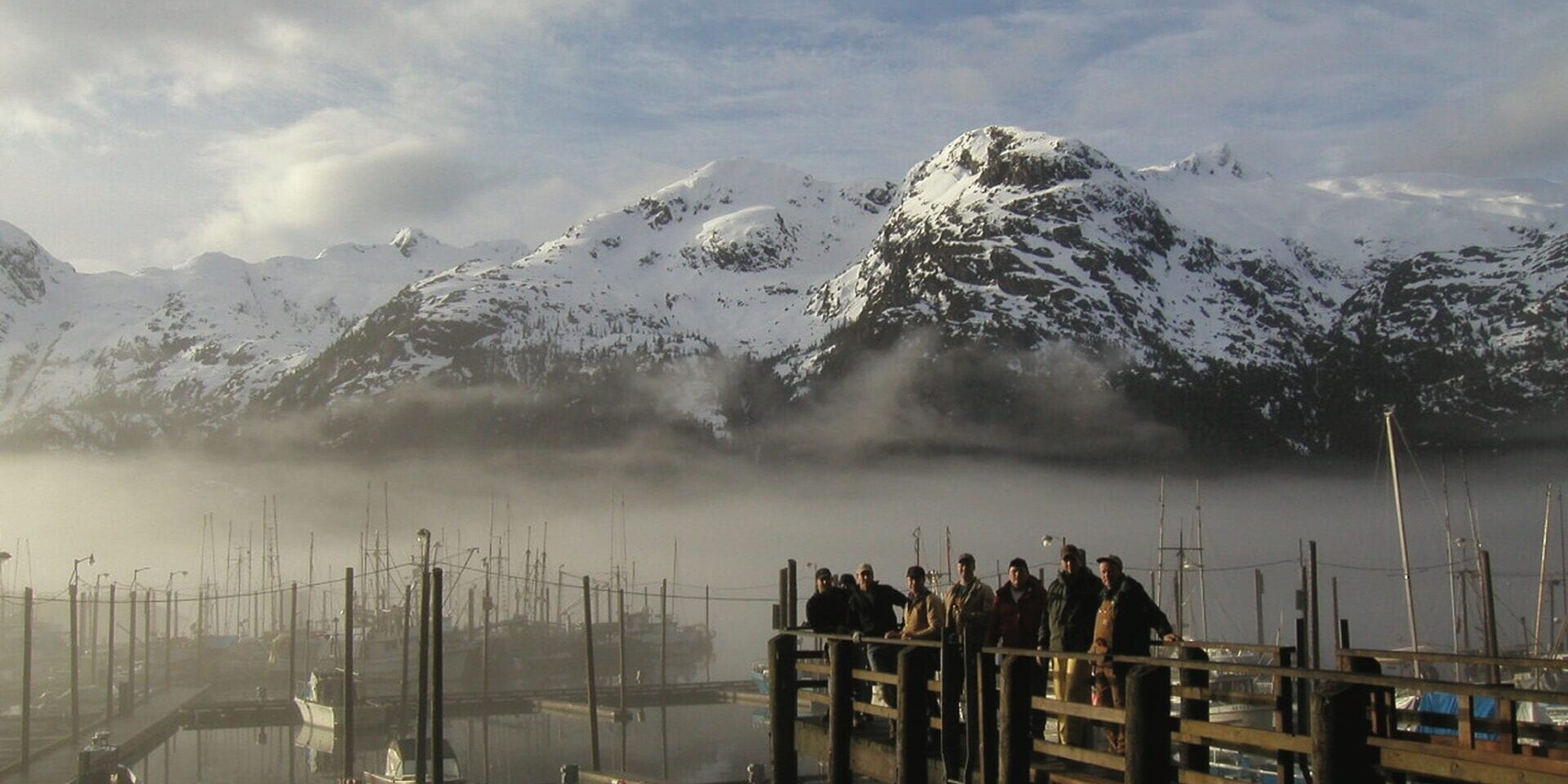 The Early Days
In the summer of 2004, a group of guests staying at the lodge asked me if I could take them fishing if they came back to Highliner Lodge the following summer. They reasoned that I had commercially fished around the area for years so I must know all about sport fishing. I guess that appealed to my vanity since I tend to think I can do anything.
However, wrestling and commercial fishing didn't exactly prepare me for the hospitality business. Not long after that, I was told that I needed to work on my people skills. My idea of persuasion seemed to be a headlock! I was also told that the customer was always right.
I think you can see how hard it was going to be for me. Many people told me that this was a terrible business to be in, that people are rude and demanding. They also assumed that I was miserable from pretending that my customer's jokes were funny and taking the blame for bad weather or poor fishing.
But I guess they didn't know me very well. I never laugh at anything unless I really think it's funny. I usually tell folks exactly what I think, sometimes even before they ask. When things went sideways with a guest, I just figured that I was weeding out the bad apples.
In spite of me, Highliner Lodge grew and grew…then grew some more! People asked, "Why is Highliner Lodge growing so fast when almost all the other lodges are losing business?" I answered that it's not all about me—it's all about fishing!
I started Highliner Lodge & Charters as a one-man band in 2005. Now, we have 24 employees and we are still growing dramatically. It's not just about me anymore. My family, our captains, and our crew have all contributed greatly to our success.
It Used to Be All About Me
What a difference a decade makes! I used to think that it was all about me. That worked pretty well for a while, but one person can only do so much.
I'm not the self-made man I thought I was either. One night at the lodge dinner table, I told my guests the story of my first King Salmon that weighed 52 lb.
Afterward, one of my guests remarked, "Sounds to me like your mom caught the fish." There was a long pause at the table.
I guess that my telling the story so many times over the years made me forget that it was my mom who caught the fish and gave it to me. More importantly, she gave me my start in commercial fishing as well as my work ethic.
Apart from my mother, I had lots of help along the way. I learned from great wrestling coaches, teachers, mentors, deckhands, employees, and most importantly, my family.
A Group Effort
Had I continued my solitary life on the ocean as a commercial fisherman, I doubt my family and I would have developed such a strong bond and shared experience. They may not all agree with this assessment now, but I am confident they will in time.
While I have experienced some personal success in my life as a wrestler and a commercial fisherman, these were mostly individual accomplishments. As determined as I can be, I know I cannot fully realize my goals at Highliner Lodge & Charters without the support and dedication of my family and crew.
With their continued love and support, I know we can accomplish great things together. I just have to remember to have a lot of fun along the way.